Mr kousen is …

Water Man.
---
(Return to homepage)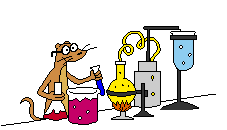 BIOLOGY COURSE OUTLINE
Click on highlighted topics for study guides, review, and help pages
Explanations of Biology Concepts
Unit 1 -Biology: As Scientific Inquiry

Hey check out the donation
we received from the Spring Lake
Chapter of the Izaak Walton League
on May 31, 2000 AND May 2001!!!!







Top performers for " D" quarter
will be on this link. Check out the people who performed very well this quarter.

.......... inside ROOM 214..........